---
Books I Read in 2018 on 29 Years of Living
More than any year past, I passed my time reading. When I felt helpless about the state of my life and the world, I read. When I needed to be reminded about why I write, I read. I read poetry just as soon as I wake up, I read non-fiction academic texts during the day, and I read prose in the evening. On Tuesdays I read for two hours at a local bar, reveling in the ambient sounds of people chatting. Sometimes I felt guilty for having dedicated so much of my time to reading and not to making more of my own work. Sometimes reading allowed me to avoid addressing problems directly, a distraction tactic with the distinction of being considered productive and intellectual although at this point I don't believe that myself.
In commemoration of my 29th year alive (grateful to be alive!!!), I am sharing 29 books I read this year that resonated with me, books that gave me opportunities where I loved humanity, borscht, and hot hot heat simultaneously or honed in on how deeply flawed and compassionate humans can be in the same body. Reading these books reoriented me again and again away from despair, sometimes metabolizing the despair just enough to eke out another week and at other times transfiguring a feeling that unstops a lifelong blockage.
I am grateful to those who share their work through comics, poetry and prose, and equally grateful for the people that provide writers, poets, and comics makers the space and time to create these works.The affordance of being able to create art is something that many are deprived the opportunity of, and I hope that in the next year the people I get to read will be among those historically deprived of the time and space to imagine in text the future worlds necessary to save ourselves from impending doom.
Guidelines
I created a few rules for selecting pieces to make the list cover a wide spread of the types of pieces I've been reading as well as to prevent this list from privileging books I most recently read. In addition to these rules, I wanted to feature work from comics, poetry and what I'm throwing into the untidy category of prose.
At least 7 are not by authors based in the US
At least 7 came out in the past year
At least 15 have to be by contemporary authors
At least 7 have to be released prior to the 21st century
(In order of earliest to most recently read)
Moon Bath by Yanick Lahens, translated by Emily Gogolak , January 7-January 10
"She could have listened for hours to this speech pulled from the thickness of the days. Because the time spent talking like this isn't time, it's light. The time spent talking like this, it's water washing the soul, the 'bon ange'." (40, Lahens trans Gogolak).
My nephew and I waited for his mom in a low lit room. He looked for a good time then gave up and joined me. We read a few pages.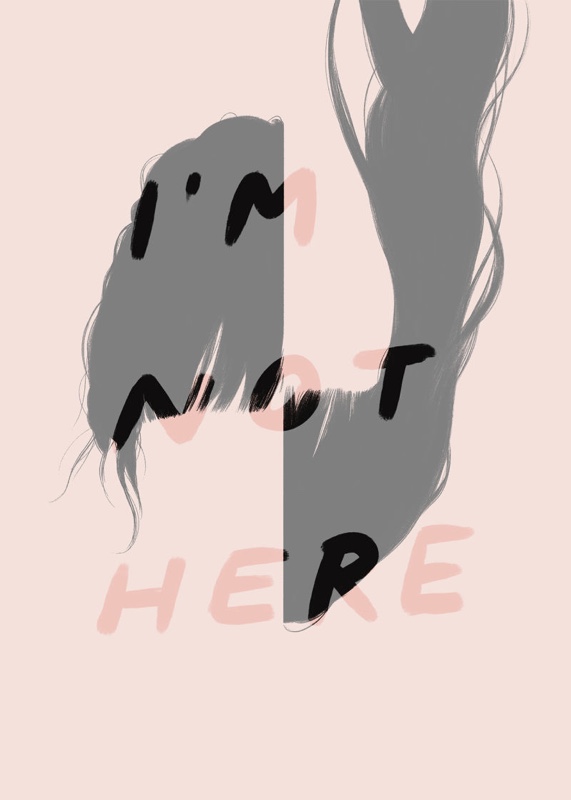 in a Polish Hill bar right after acquiring at Copacetic comics. Had first pierogies of life, ate fancier perogies later. Life felt good reading next to someone I love.

The Power by Naomi Alderman, March 11-March 15
Read throughout Pittsburgh. Once, for hours in a room half-occupied by a future bathroom. Last time I read that long hiding in a tent from a tornado in Virginia.
Beast Meridian by Vanessa Angelica Villareal
From review "This is a fucking stunning collection that really broke open language to me in a new way. Seriously. Get your eyes and heart on thus asap"
from 'Guadalupe, Star-Horned Taurus'
What you will say in my memory: that my serenity. That my
softness. That my skirt is the sky pattern. That the cedars kneel for
my passage. That my laugh was kind. That your feet carry my body.
That I am the helix the roses climb. That the illness spreads north
as we cross. That these are the end days. That heaven groans blood.
That I have scienced the stones into a circle. That they speak of
failure. My daughters.
Agony in the garden.
None of my notebooks mention this book at all even though I loved almost every story, but my notes do show that I made a flan and ate curds.
What Makes a Baby by Cory Silverberg (Goodreads Author), Fiona Smyth (Illustrator), June 19
Was deeply moved seeing someone approach discussing sex to children in a way that does not privilege any particular form of how a baby gets made. Cute drawings throughout
From review "the bodies in this comic feel dense with history and their movements carry weight in every flourish..Parrish celebrates the body often found revolting to other contemporary comics creators."
Not Here
by Hieu Minh Nguyen, June 18-June 21
Why Art? By Eleanor Davis, June 30
From "A Conversation with Eleanor Davis BY JILLIAN TAMAKI"
"Q. What does that "care" look like?
A. (Eleanor Davis) Caring for other artists is, for me, recommending new people to ADs, demanding less fucked-up lineups in panels and anthologies, asking for better pay & contracts, and signal-boosting work I like. And I try to write the folks I see at shows and events and things, check out their work & then say howdy. But political work is also lifting and care. People need health insurance. Every human being deserves a living wage, to be taken care of when we get old, to be supported when we have kids, to have equal access to education, to have clean water to drink and air to breath, to have safe homes to live in. We deserve to have autonomy over our lives and bodies and to not be terrorized by war or police or ICE. And on and on and on. None of those things will happen by donating to one another's GoFundMes, or by being "nice." If we want everyone to be cared for, if we want a just society, it's too big of a job for us as individuals – we need political power. We need to build systems that take care of everybody. That larger goal would benefit everyone, including the comics and illustration community.
It makes me kind of bonkers when people say "Oh, it's so tragic that this great artist died unsupported and in poverty" like that's worse than when all the other unsupported impoverished people die. I don't feel any more obligation to my community of artists than I do to anyone else. I just have more ability to directly advocate here."
Ordinary Beast
by Nicole Sealey, June 27- June 30
POEM: HAPPY BIRTHDAY TO ME A NEW POEM BY NICOLE SEALEY
"…………………………
……………………….
……………………………
……………………
……………………….
…………………………
………………………."
From my review "Sealey deftly exposes unending selves without every feeling as if we're staring at wounds in a voyeuristic way. read it if you think you might love things i love."
Body Music by Julie Maroh, translated David Homel, July 2
People loving across vignettes. Read this on a university couch after a swim. Felt good for one of the characters who'd just asked to be a partner to a couple.
Green Lantern: Earth One, Volume 1 by Gabriel Hardman, Corinna Sara Bechko, July 4-5
From Goodreads review "… this is more sci-fi than superhero…Does an amazing job exploring the role of Green Lanterns, and the fascism underlying a group of technocrats 'bringing order' to the universe."
Anybody by Ari Banias,
July 1-July 13
from 'Being With You Makes Me Think About'
"We is something like a cloud. How big, how thick,
its shape – ambiguous. We is moving across
a magnificent sky. We see the sky all around us but
also we can look down at our own hands.
A cloud is a changing thing. Sometimes we are an animal
smiling, clawing at something
not there. Other times we spread out so thin we almost
don't exist. We are thickening just now. A sea of slow
knitting. And soon it will rain, and we
will be down in the grass again. A blade of grass gets thirsty;
it's nice to think we could quench that…"
An early writing teacher Laura Eve Engel shared this one. Loved it, Laura Eve! Engel's first book Things That Go just came in the mail and am reading now.
R E D by Chase Berggrun,
July 23-July 25
a section From 'Chapter VIII'
"I don't want to talk of infinitesimal distinctions
between man and man see no difference between men and maidens
I am the modern Morpheus
I made the minutes disappear
I am thin
an errant swarm of bees
a naked lunatic
faithful
selfish
old
a tiger
immensely strong
a wild beast
a paroxysm of rage
mercy
murder
coming
coming
coming
My roommates let me read 'Soup is One Form of Salt Water' before we had a summer meal. These poems make me feel my most maniacal, grounded and lovely.
From my review: My new favorite creation story. A comic that imagines the celestial beings that created all life in the known universe are petty af despite their longevity and cosmic abilities.
The Verging Cities by Natalie Scenters-Zapico, August 16-17
Halfway through the Sealey Challenge (an invitation by Nicole Sealey to read 31 poetry books in August) when I read this. I fluttered through these pages at a clip demanding revisitation.
IT'S THE HEAT THAT WAKES US
Five hundred feet away in Juarez. the maquilas
run all night. In EI Paso, we share the same 110
degrees. Angel takes his clothes off and says:
The swamp cooler must be broken. Heat submerges
each building under an ocean thousands of years old.
Heat so thick I wonder what It is to be clean. I swat
but Angel's lips arc two ghosts rising co the surface
of his skin. He says: I'm dying. He says: Mi amor,
you might be dead. We don't touch; the heat
from each other's body is unbearable. I say:
I can't stop sweating. He says: Become
the body of water to swallow us both.
Bug Boys
vol. 1 by Laura Knetzger, July 26- August 28
"If They Should Come for Us" plays at the end of the interview below (transcript here). Also found out one of my dear friends is gonna have a baby!
Empty Set by Verónica Gerber Bicecci, Translated by Christina MacSweeney, August 30-September 3
"The fact is that the things we can't see don't hide themselves in the shades of gray or in the white or black, but at the fine line separating those two totalities. A place we can't even imagine, a horizon of no return." (18, Empty Set)
I read this one while in Boston based on two poets digging it (thanks Dennis and Hannah). Love reading a short novel in its entirety when visiting another place.
Zanardi by Andrea Pazienza, translated by Alberto Becattini, September 29-30
From my review "Pazienza's use of multiple art styles, especially absurdist imagery impressed me with their affective quality. You get the impression that these folks are on a different speed of life."
John, Dear

by Laura Lannes, October 3rd
I finished it and couldn't believe it had fucked me up as much as it did given its brevity.
From my review "Laura Lannes creates narratives that get at the core of violence and desire without the compulsion to explain any of what's occurring beyond conveying the overload of the experience."
Pink
by Kyōko Okazaki, translator(s) unknown, October 11-17

From my review "Though the ending felt predictable, I really enjoyed Okazaki's sense of humor, and unwillingness to ascribe to a shame narrative regarding the two main character's occupation as sex workers."
Kingdom Animalia by Aracelis Girmay, September 19-October 21
Someone came in the urgent care waiting room and sat nearby, asked about the book. Wanted to get back into reading once they got their library card; left first.
From 'I Am Not Ready to Die Yet'
I want to live longer.
I want to love you longer, say it again,
I want to love you longer
& sing that song
again. & get pummeled by the sea
& come up breathing & hot sun
& those walks & those kids
& hard laugh, clap your hands.
I am not ready to die yet.
Read this, along with two other erasure books, on a Friday, this one last. The companion website makes this one of my favorite multimedia projects I saw this year.
From 'Editor's Introduction'
"No evidence is now available as to
Authorship
but I came to believe
that the logic of ideas strung together by
the syntactic structure of the sentence
depends on the reader's context."
Bodymap

by Leah Lakshmi Piepzna-Samarasinha, October 16- November 7
Was recommended this one by three comrades on a night we aired grievances. Read several of this aloud while crossing a football field on my way home from work.
Death in Spring by Mercè Rodoreda, translated by Martha Tennent, November 8-16
"Let suffering be removed but not desire because desire keeps you alive." (82)
In New York City for the first time, I read chapters of this in Washington Square Park. The fountain was full of folks relaxing. I felt sleepy and cozy.
An incredible experience every time I went in. Would read four to five poems at a time, and everyone is loaded with history and alternately harsh and delicate.
From Torrin A. Greathouse's piece "A kind of communal history: Nepantla edited by Christorpher Soto"
"In the introduction, Soto describes nepantla as "a transient feeling" at the meeting place of Queer and PoC identity. Spanning one hundred years, from the Harlem Renaissance to now, Nepantla is an archive of QTPoC memory that resists both the whiteness of mainstream LGBTQ+ movements and the notion of cistheteronormativity in PoC communities. Fundamentally, it is an act of history-making in verse."
I never knew how I'd come out of any essay from this collection, wrecked most often. Lucky to read a lot of these on Sunday afternoons with a friend.
"[Marvin Gaye] knew then what so many of us know now: we have to dance, and fight, and make love and fight aid live, and fight all with the same ferocity…There are no half measures to be had." (101")

Books I'm still reading that would likely make it on here had I finished them.
Friday Black by Nana Kwame Adjei-Brenyah
Global Warming and the Sweetness of Life: A Tar Sands Tale by Matt Hern, and Am Johal featuring comics by Joe Sacco
Prince of Cats by Ronald Wimberly